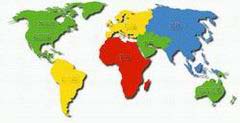 Name: IMEGA Led Lighting Co., Ltd
Tel: +86-755-369 6445
Fax: +86-755-2737 6586
E-mail: info@imega-led.com
Add: Building 3, No. 2 Industrial Area, Tangwei Village, Fuyong Town, Baoan District, Shenzhen, Guangdong, China
Skype: imega-led
MSN: info@imega-led.com




2015 New Year Holiday Notice of iMEGA Lighting TECHNOLOGY
Hi , Dear Customer and Supplier:
2015 New Year is coming, iMEGA decide to have an total 4days holiday from January 1th to January 4th 2015. iMEGA hereby apologize to you for causing any inconvenience during the holiday. Hope everyone can understand it.

Happy New Year to you!.
iMEGA Lighting Technology Co., Ltd.